Work today was really weird. It was dead all day. Come to think of it, I don't think I had more than two customers....
Creepy.
I can't wait for school to start. I am so bored. I need brain stimulation....
..... Bad....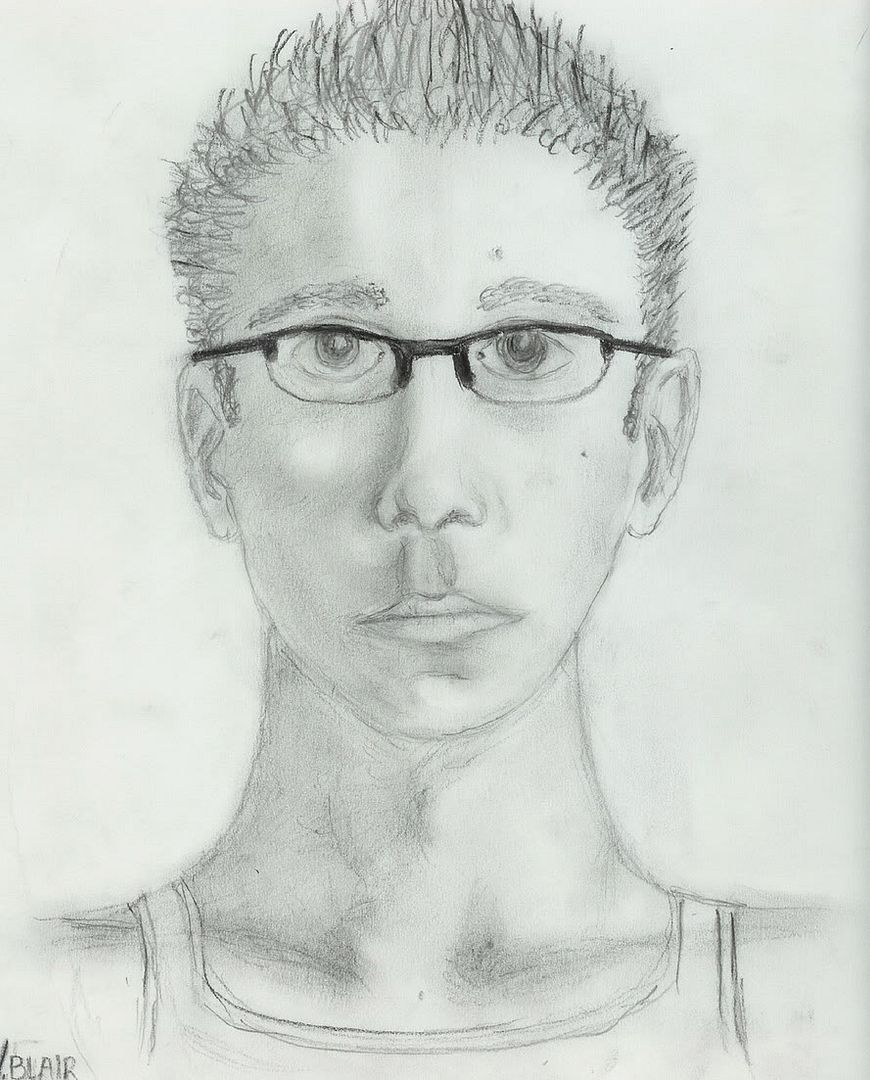 I just decided to draw myself the other day and it came out astonishingly similar to what I actually look like... it's scary.